MY ECOFLEX SENATOR MESH BACK TASK CHAIRS FULLY ADJUSTABLE
MY ECOFLEX SENATOR MESH BACK TASK CHAIRS FULLY ADJUSTABLE
Ecoflex is a visually stunning design which offers comfort and simplicity. Height adjustable arms and lumbar support are integrated into the seats ergonomic back frame. The guiding principles of economy and flexibility are clearly evident in this task chair. Standard finish in Black with Black Mesh.

The design of Ecoflex sought to shy away from overt styling to a more calm design language with an architectural quality. The guiding principles that were deployed of ecology, economy and flexibility are clearly evident in the final chair.The meticulous engineering detailing of the back frame integrates features for the optional height adjustable arms and the height adjustable lumbar support

The chair utilises a new generation of dynamic synchronous action that provides the user with flexibility, comfort and simplicity of adjustment.

OPTIONS
Built in Height adjustable arms

Light Grey components with Black 3D supporting Mesh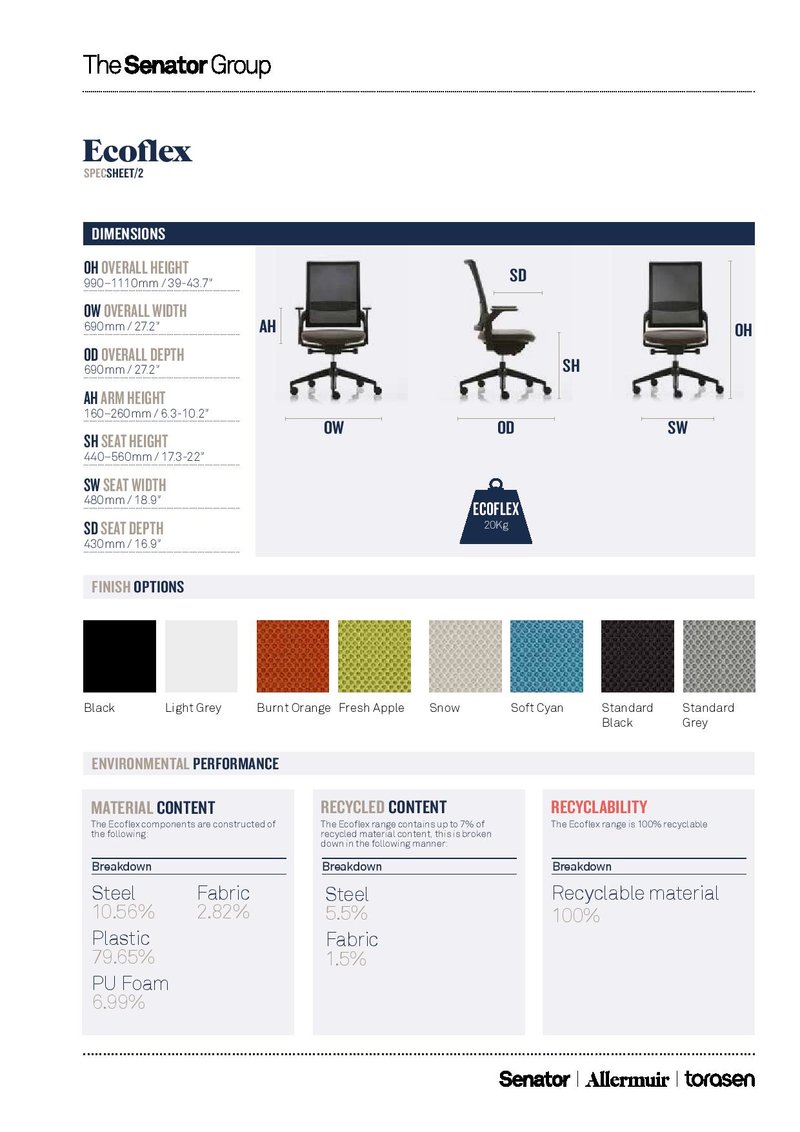 Task chair with
PLEASE CHOOSE FROM FABRICS ABOVE OR CALL FOR OTHER OPTIONS.
Xtreme is a modern crepe weave fabric made from 100% recycled polyester, diverting waste from landfill and saving virgin raw materials. Its stretch properties, coupled with inherent flame resistance, durability and non-pilling properties make Xtreme an ever popular fabric for task seating -